Persona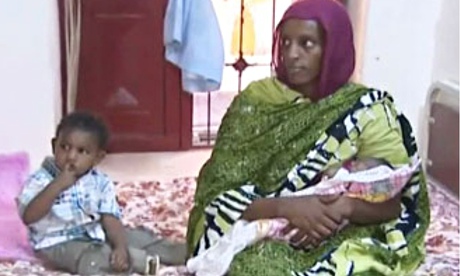 Meriam Ibrahim and children
Meriam Ibrahim, the Sudanese mother imprisoned for six months and released from death-row charges for apostasy, was released for the second time on Thursday night.
She had been re-arrested less than 24hrs after being freed by the court, after being driven to the airport in a US Embassy car with her family.
Ibrahim, along with her family, was hoping to travel to the US via South Sudan – which gained its independence from Sudan in 2011 – as there are no direct flights.
This time, she was released from police custody, and is currently in the US embassy with her family, said Ibrahim's lawyer, Mohaned Mustafa.
Ibrahim was released on the condition that she remains in Sudan. She told BBC Arabic that her 'future is in the hands of God', and that she just wants to spend time with her young family.  
View original post 142 more words