ENCOURAGE by cornelilioi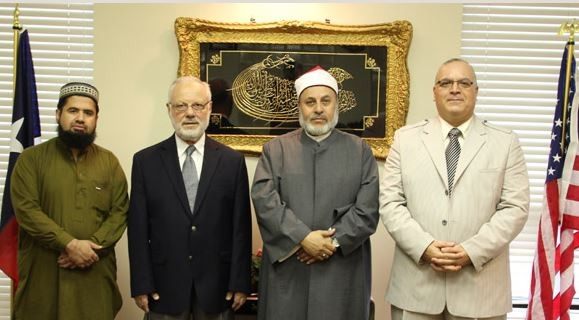 MAIN STREAM MEDIA WILL NEVER COVER THIS:
Breitbart Texas spoke with one of the "judges," Dr. Taher El-badawi. He said the tribunal operates under Sharia law as a form of "non-binding dispute resolution." El-badawi said their organization is "a tribunal, not arbitration." A tribunal is defined by Meriam-Webster's Dictionary as "a court or forum of justice." The four Islamic attorneys call themselves "judges" not "arbitrators."
El-badawi said the tribunal follows Sharia law to resolve civil disputes in family and business matters. He said they also resolve workplace disputes.
Breitbart Texas asked what happens when there is a conflict between Sharia law and Texas law. El-badawi said most of the time, the laws are in agreement. When pushed further he admitted that, "we follow Sharia law."
READ FULL ARTICLE: http://www.breitbart.com/texas/2015/01/27/hold-islamic-tribunal-confirmed-in-texas-its-voluntary-says-attorney/
WHY SHARIA LAW IS DANGEROUS FOR AMERICA?????
Because:"we bear witness to a polarizing double standard, one which is responsible for…
View original post 82 more words